Live with Intent
yOur Story Matters
What story do you want your future tell?
Lead with Intent
their Story Matters
Your level of resilience will determine the reach of your influence.
How far do you want your influence to reach?
A coach for you
Don't leave your growth to chance by assuming it will happen simply via experience! That's not self-leadership…it's abdicating your responsibility to think and create the future you!
Develop follow-through
Generate momentum
Cultivate creativity
Build character
Create a collaborative culture
Turn the corner
Are you ready to write your leadership story & leave 'regret' behind?
Fresh Insight for your leadership & team 
The Working Genius assessment is 20% personality and 80% productivity. People who understand their genius show up to work happier, are more effective, and play well with others.
As a Working Genius Certified Facilitator I'm equipped to coach and apply results to help you and your team leverage Working Genius to be more innovative, strategic, and effective.
From eliminating guilt & shame to improving team dialogue this resource from Patrick Lencioni and The Table Group just may be your next step as a team!
Unfrustrate Your Meetings with Patrick Lencioni
A Free Virtual Event Hosted by The Table Group
Nov 8, 2023 at 12pm MT
A few of my own thoughts and reflections from my own learning, reading and life experiences.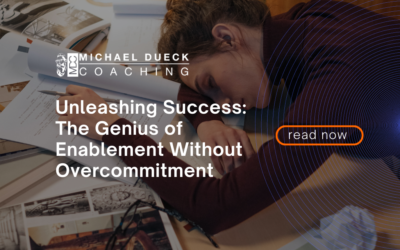 Admit That Every 'Yes' Takes Up Real Estate
You can only stack so many 'yeses' onto someone's (or your own) plate, before it results in cutting corners. An extra meeting, that last-minute report and all the 'extras' add up. Something will give eventually.
read more